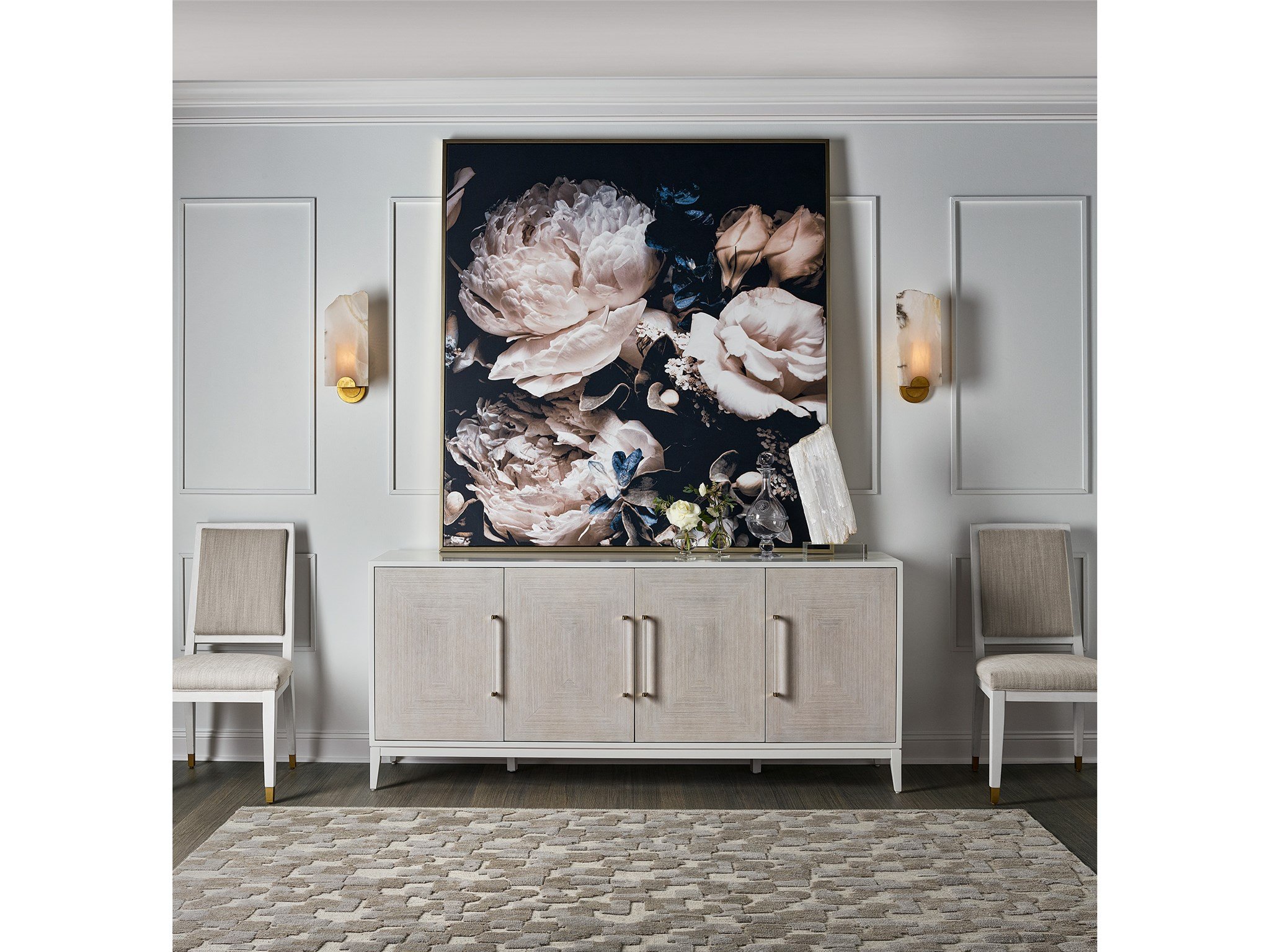 Bring warm feelings into your home with the Love. Joy. Bliss. Collection by Universal Furniture and Miranda Kerr. The collection was designed to be both aesthetically pleasing and to promote positive and loving energy in the home.
Miranda values fashion as form of self-expression and believes that the home can also speak to who you are. Her personal journey has helped to spark a passion for design and a deep desire for each piece in her collection to have meaning attached to its shape, color, and purpose.
The intention was that the love collection would be for the bedroom, the joy collection would be for the kitchen and dining area, and the bliss collection would be for the living space, but the pieces are interchangeable and can be seamlessly integrated into every part of your home.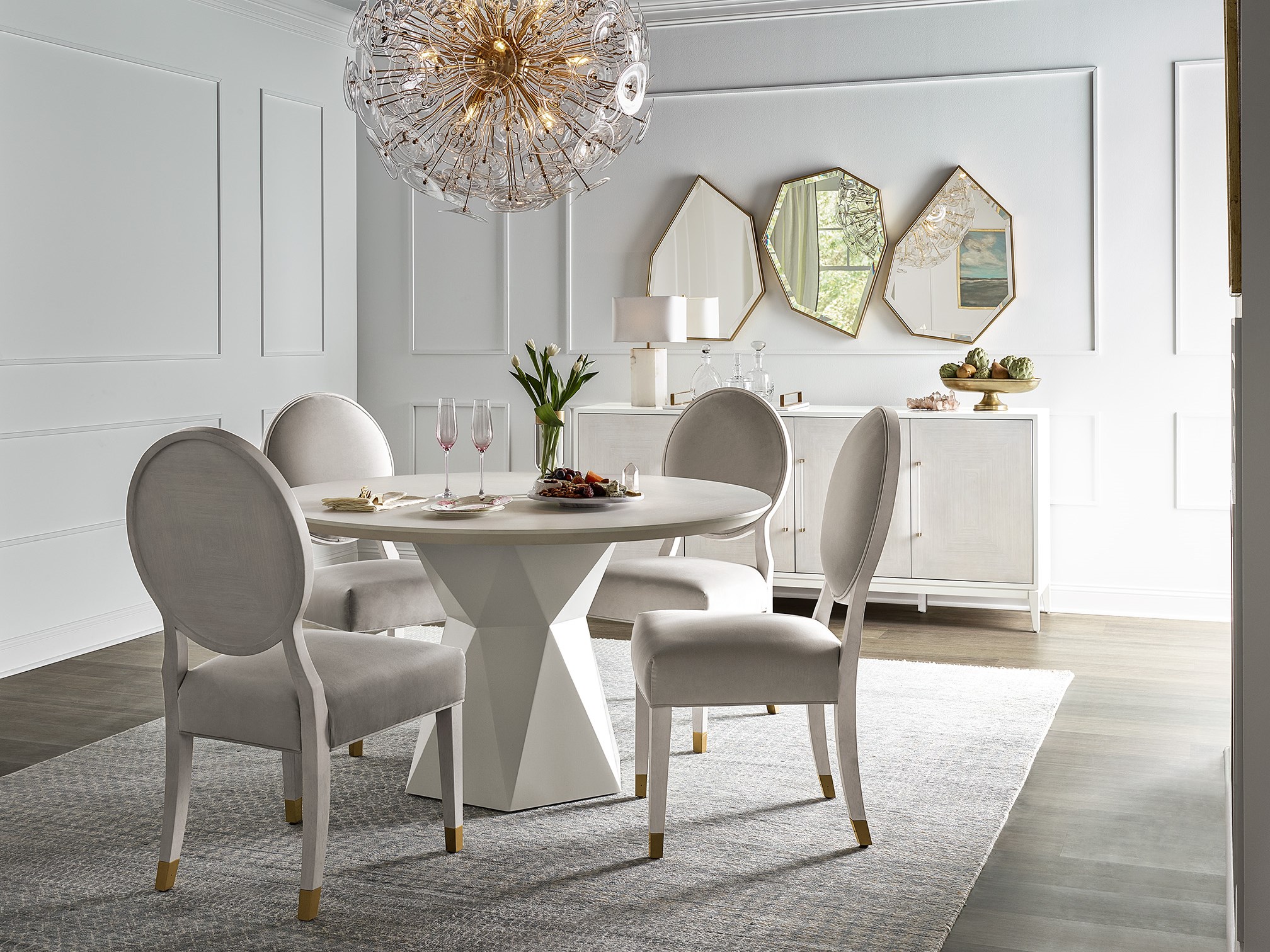 The collection consists of neutral colors with beautiful textures and fabrics for easy integration with your existing furniture. There are a few subtle pops of a happy taupe color in accent chairs, ottomans, and a console.
Simple yet exceedingly enchanting, the Geranium Dining Table enriches spaces with a sleek rounded top in an Alabaster finish and a geometric-style base in a white lacquer finish.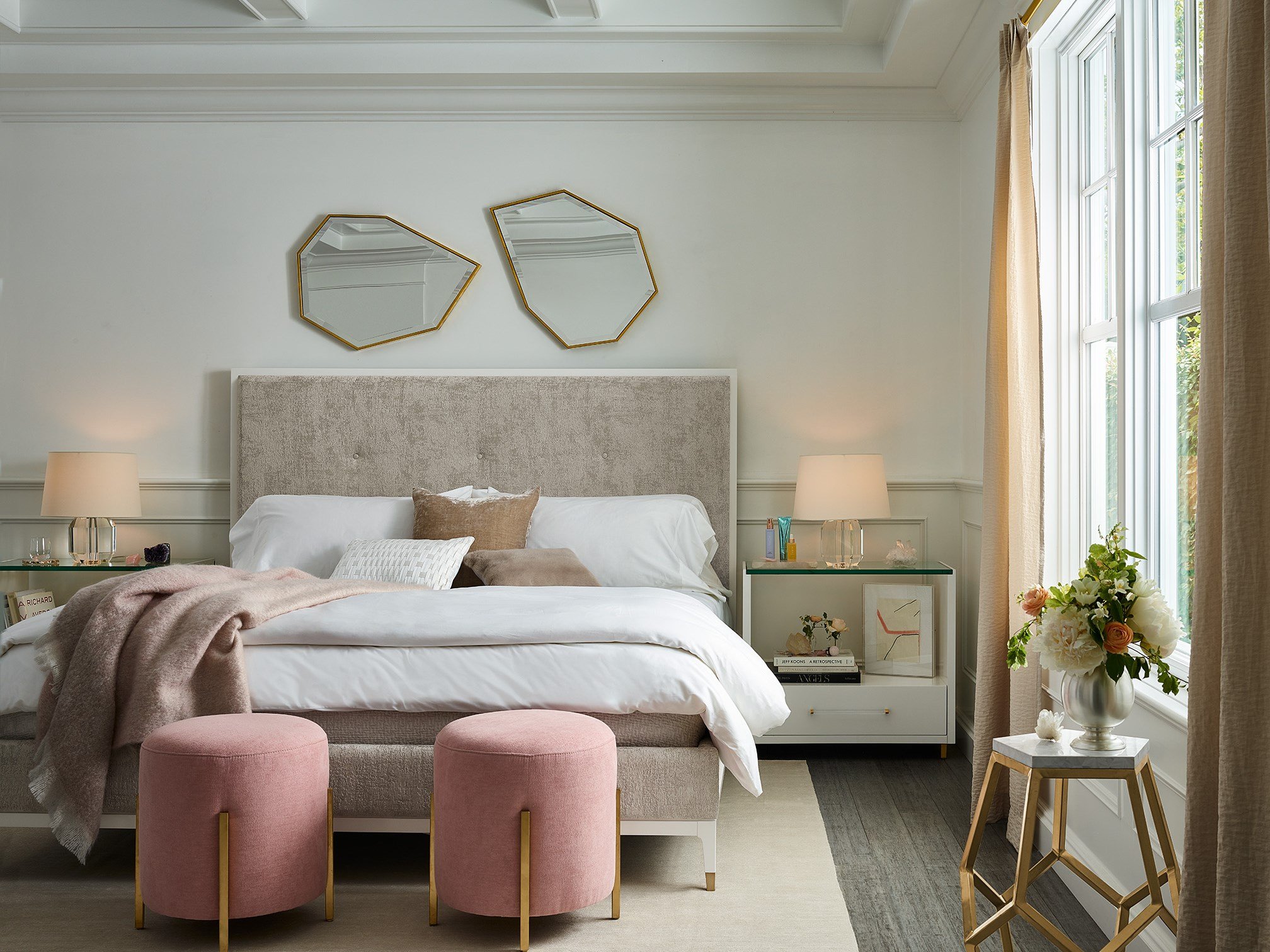 The pieces are timeless, but also beautiful and functional for everyday living. Upholstery items feature performance fabrics from brands like Crypton Home, which make it easy to clean to keep your fabric fresh. All Miranda Kerr-designed items are back in stock and now shipping.