Whether your holiday season is filled with lavish parties, intimate gatherings or festive nights around the fire for two, there's no better time to arrange your surroundings in ways that bring you extra joy. Homes in the South may not see many snow-covered Christmas mornings, but that doesn't stop its homeowners from hauling out beloved collections and heirloom decorations each and every year.
At Southern Home, we look forward to seeing how homeowners and designers alike choose to welcome the season while honoring the elegance and style of their abodes. As you flip through these pages, you'll travel to Baton Rouge where a designer customized a young family's new home to fit their everyday needs.
In Knoxville, visitors of Casa Real are transported to a European villa filled with antiques and stories of how each special item was collected. The personal home of a Birmingham designer has a neutral backdrop but is adorned with cherished antiques and festive trimmings. We wish you the happiest of holidays and hope that this issue brings you plenty of seasonal inspiration! 
Festive Touches by Kelley Proxmire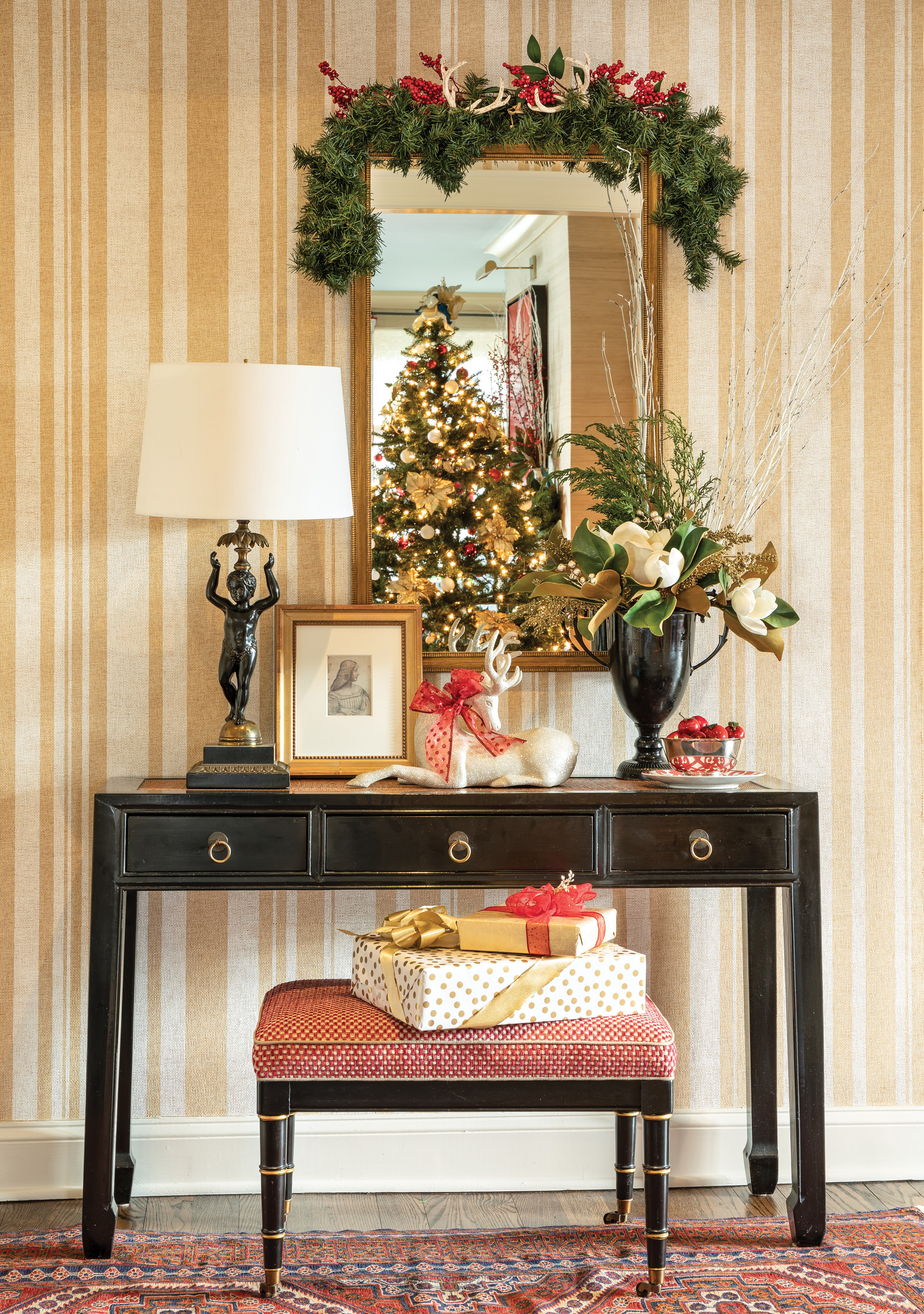 For clients new to Washington, D.C., designer Kelley Proxmire created a polished residence that wears a layer of Christmas decorations supremely well.
Casa Real at Christmastime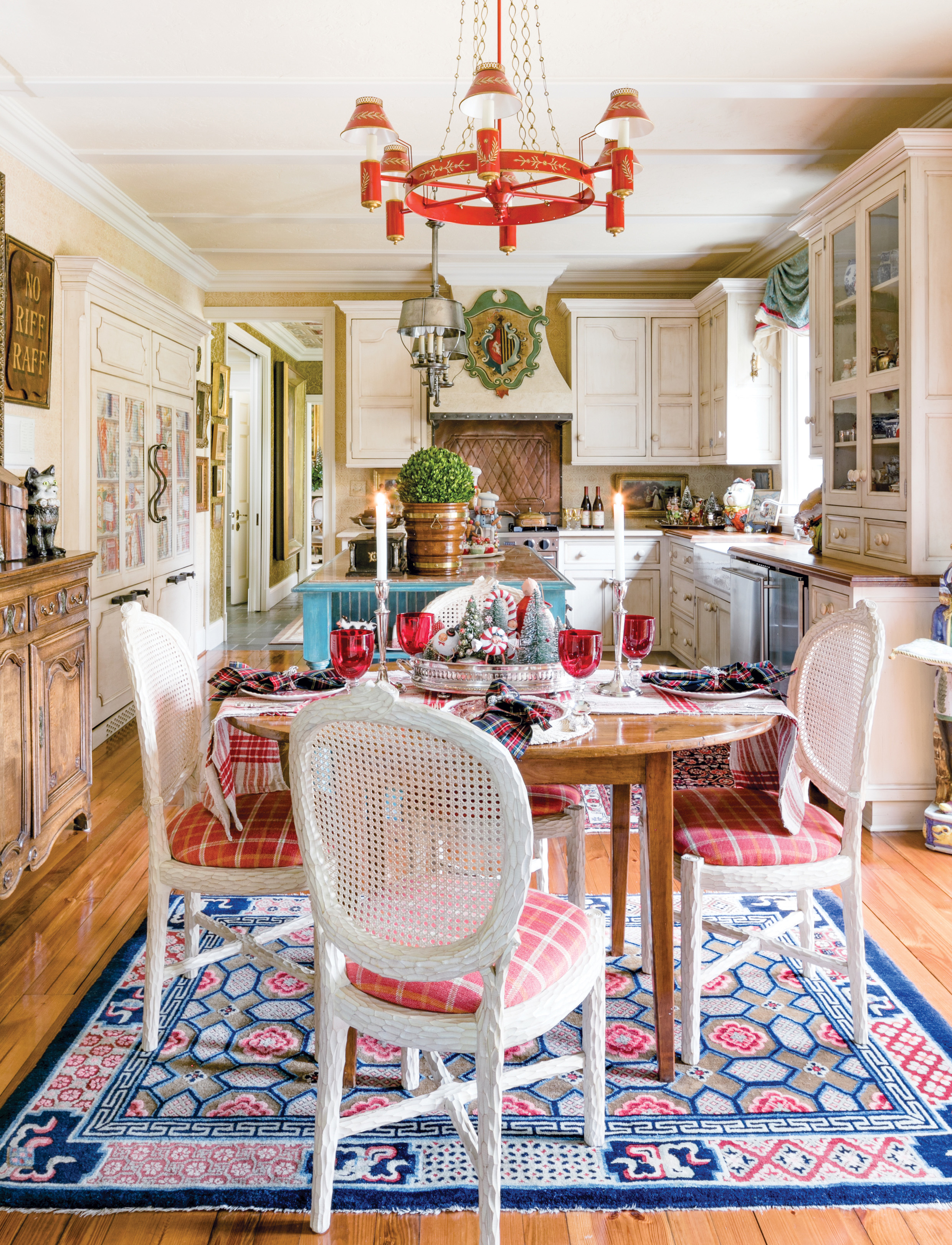 Bobby Brown and Todd Richesin of Todd Richesin Interiors and Bobby Todd Antiques transformed their Knoxville home to a place where English, French and Chinese elements work beautifully together to create a one-of-a kind interior.
Merry and Bright by Kevin Walsh

Designer Kevin Walsh helps clients lighten and refresh a family home with a palette that includes two favorite hues.
Past Perfected by Mallory Smith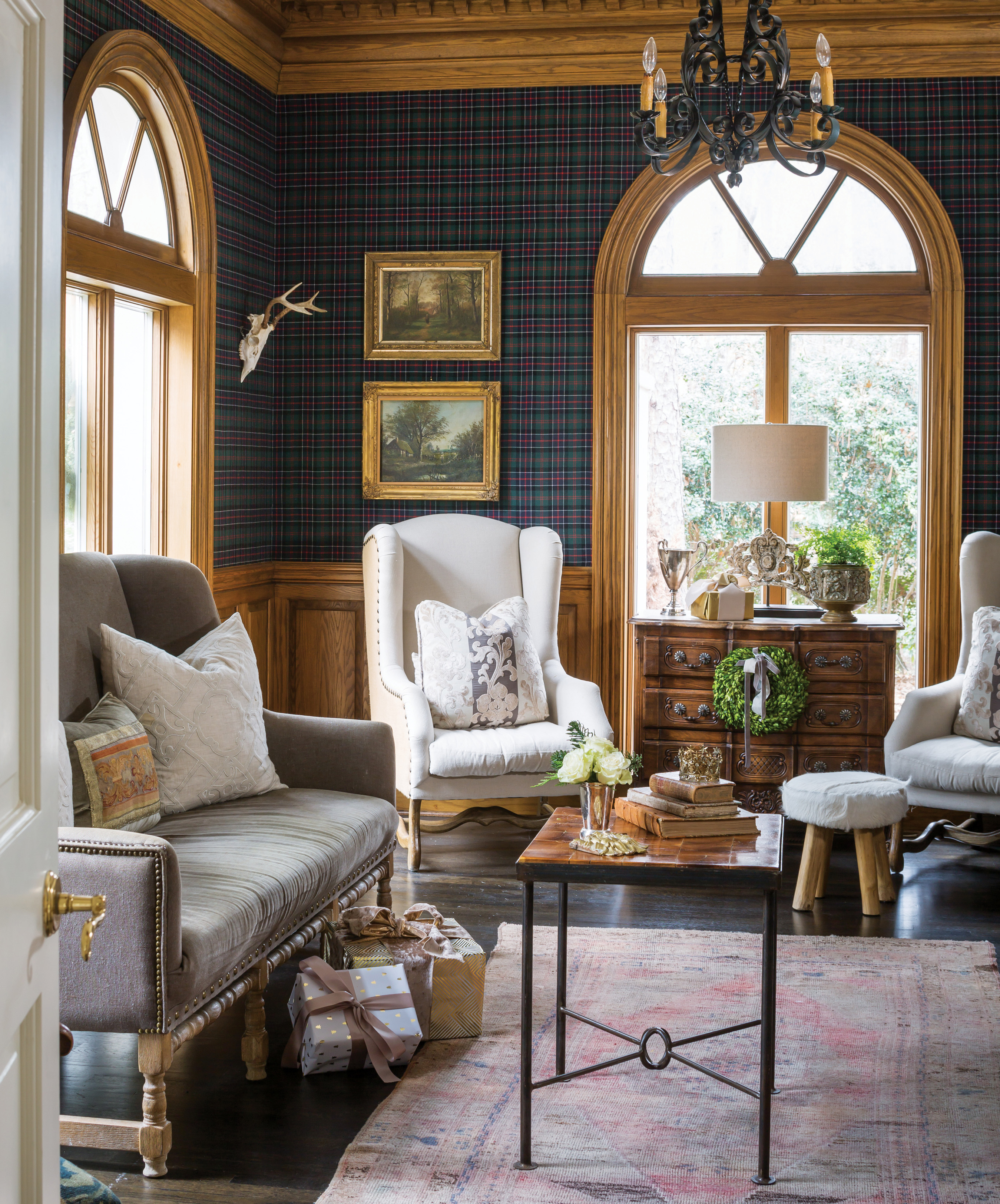 With a neutral backdrop and cherished antiques as her guide, designer Mallory Smith creates a festive atmosphere for her family's holiday celebrations.
Christmas in the Old Dominion
For clients in Oakton, Virginia, designer Pamela Harvey was asked to help the family celebrate in style with festive decorations and elegant table settings.
Personally Yours by Colleen Waguespack
Guided by her young clients' taste and lifestyle, interior designer Colleen Waguespack creates interiors that are comfortably contemporary during the holidays and all year-round.
Yuletide Splendor by Mark Simmons

Interior designer Mark Simmons creates spaces brimming with refined character and gracious details in his new Nashville home.
Back to Basics by Renea Abbott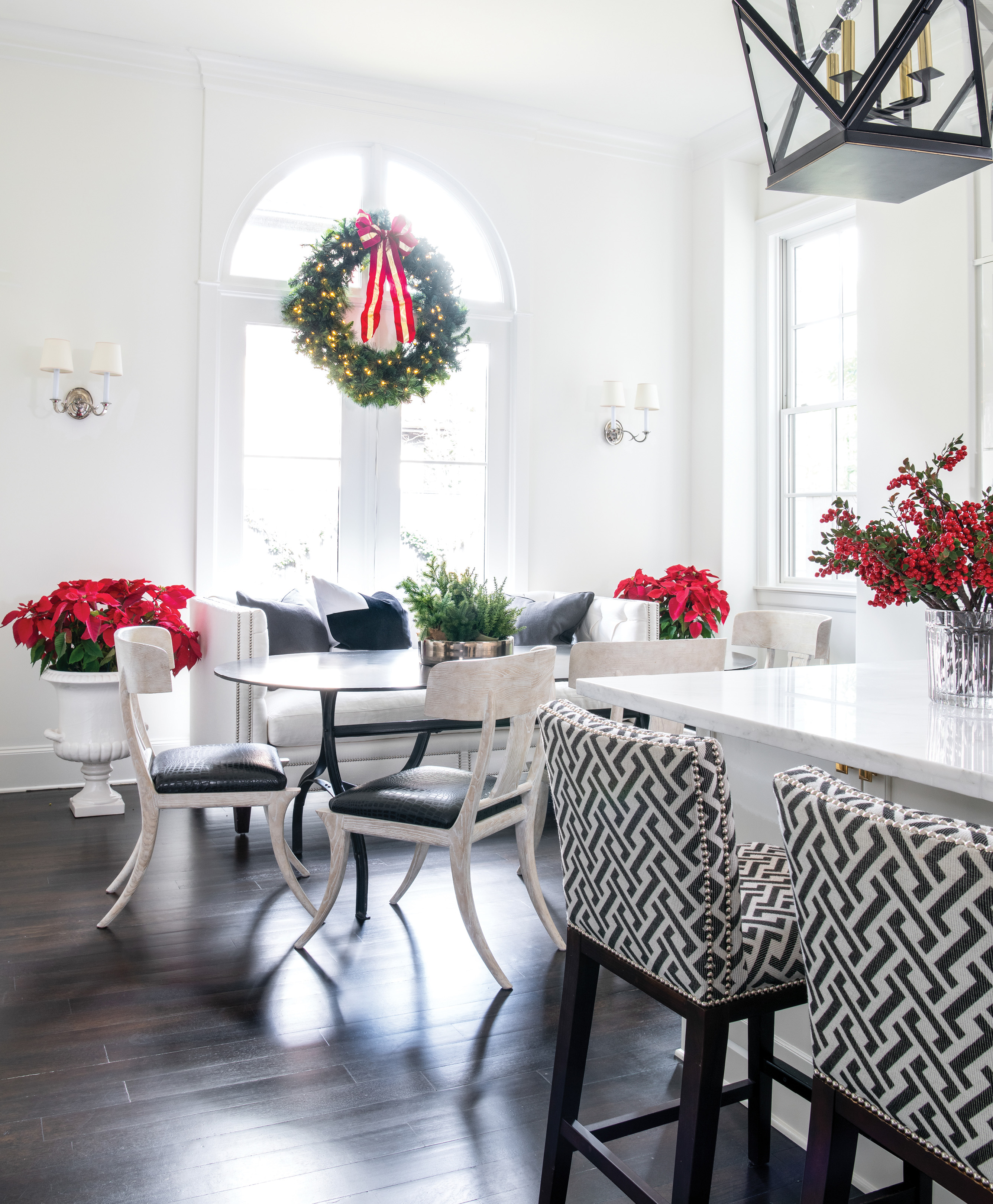 When it comes to holiday decorating, interior designer Renea Abbott's approach is as classic as black and white.